The fashion is at soft balls, especially when you know that distance is not important for amateurs … I mean regarding the balls … for manufacturers of golf clubs it's quite the opposite. But now it's not the matter. My goal was to find soft balls that are effective and around € 18 a dozen. Even less expensive than market references such as Callaway Soft or the all-new Titleist DT TrueSoft.
Looking for new golf balls for the summer
While I was playing Inesis 520 soft, I was seized by the difference of noise and flight whether on the irons or putting. To be honest, the distance type balls make a dry, short sound, a bit like you're tapping with a metal pot. Since I still can not hit my fairway woods as well as Henrik Stenson, I had to go out and get ammunition for the course. Before succumbing to the price of 15 € Inesis 520 soft, I was looking for if there were no other alternatives in terms of golf balls. Rereading the Golf Digest Hot Lists or the extensive tests of WRX, I find a model of balls that catch my attention and is rated Gold on the US Golf Digest Hot List: the Pinnacle Soft.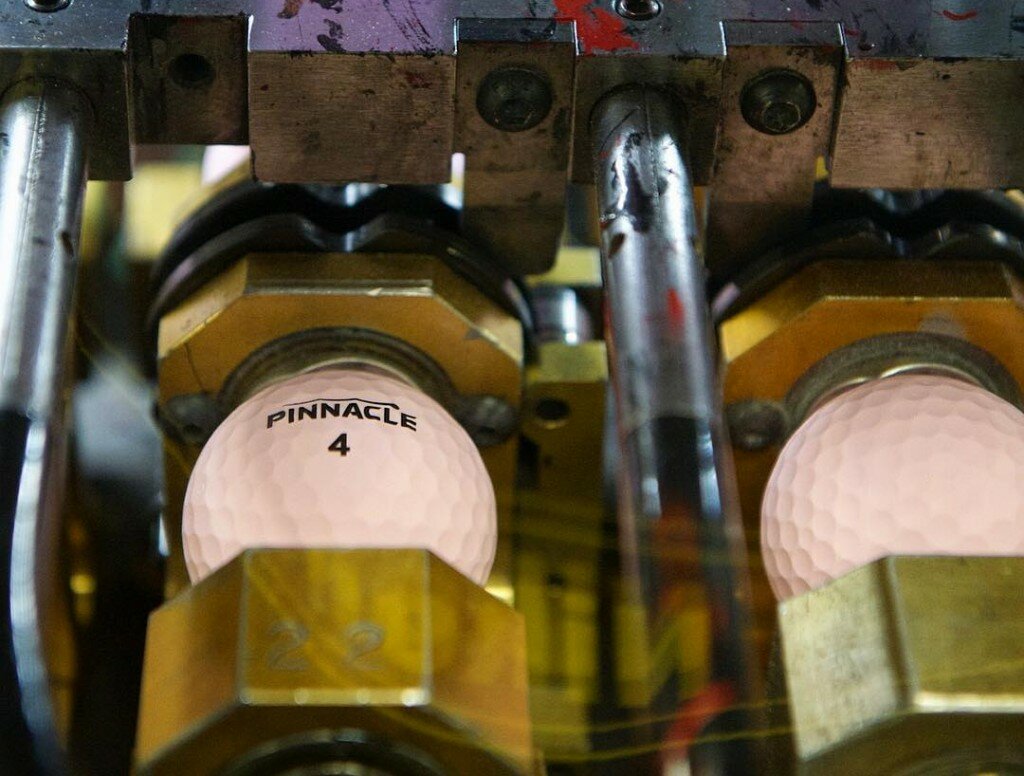 An even more flexible ball envelope
Pinnacle (an Acushnet company owning Titleist) has completely revised its range and released last February (2016), two new models, the Rush and the Soft. Finish the Pinnacle gold, the proshop's cash cow for Green-Fees players in need of ammo. Here with the soft, we are on an extra soft ball whether the club your are hitting with. With an envelope of 332 cells, you will feel a real difference in the sound just with your putter. Anyway, on the putting green it made me a shock when the 2nd putt I played Pinnacle Soft. No comparison with my Inesis.
In addition, this soft touch sensation makes it easier to feel the ball as if it were accompanied and not spitting off from the club face.
In terms of durability, despite their flexible envelope, the balls hold the road and do not scratch after 7 holes, unlike some balls called "distance".
To conclude, I can only advise you golf balls that will really feel the ball and therefore have a sense of control. In addition to a price around € 18, it would be a shame not to enjoy.
If you are playing those golf balls, let me know your feedback in the comment section below.
The Verdict
General Look - 9
Feeling - 8.5
Durability - 8
Price - 10
8.9
A soft touch, an honest durability and a price under 20€ for the dozen, this ball will match expectation for players of 15 handicap and more.