Tikeden, recently launched on the networks and a crowdfunding platform by Jean-Guillaume Le Biez, offers a range of polo shirts, socks and sweaters eco-designed and produced in France. A risky bet but one that echoes a generation that wants more. After the Wolfe polo shirts, and the Twirl golf polo shirts, whose founder you will recognize Mathieu Barbe on the photos, this other initiative shows us that doing business in France is not short of breath. It just needs a little support.
Local production for responsible clothing
After several years of research, Jean Guillaume Le Biez, the founder of the brand, is looking for an alternative to these golf clothes that are flooding us without presenting a viable alternative in the long term.
However, in the course of his research and the development of the collection, the opposite will be obvious. Everything is doable in France.
Most of the clothing is made in the west and the Rhône-Alpes region. The fabrics are made in Lyon metropolitan area. With a Oeko-Tex and New Life certifications, the Nantes company is betting in addition to" made in France "on materials resulting from recycling and sustainable production. For example, eucalyptus fiber and recycled polyester are used in the manufacture of polo shirts.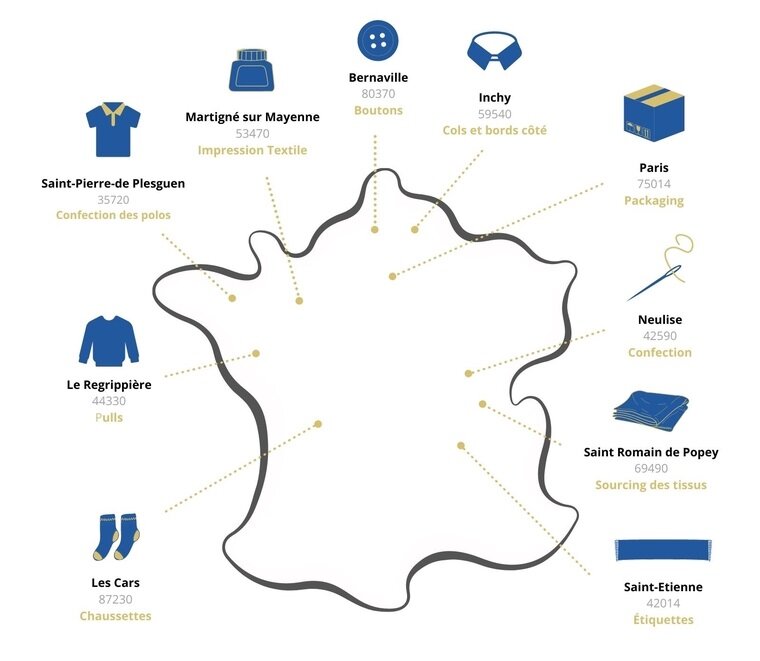 What does the clothing line look like?
As if that wasn't enough, Tikeden is indulging in the luxury of having style and a large collection at launch.
Crowdfunding, the keystone of success
With a crowdfunding page opened on Ulule since October 26, 2021, success was not long in the coming. Very quickly, the goal is met, so that now, it is up to 150 presales. Obviously, this does not prevent you from participating. The goal is not just to be financed for a first delivery but also on the long term.
Are you still reading this article !? Go to Ulule to support the initiative. After November 26, 2021, it will be too late … You will have to go to their upcoming website to buy the clothes.