The time has come and the eternal question comes up again. What should I get for my golfer friend? Even though this year has been truncated and that you don't know anything about golf clubs, I guarantee you with this list, there is little chance of going wrong. Golfers love accessories and this year, it's time to take advantage of them.
A Golfkicks kit
The Golfkicks kit allows you to transform any pair of sneakers with a fairly thick sole into a golf shoe by adding 12 cleats!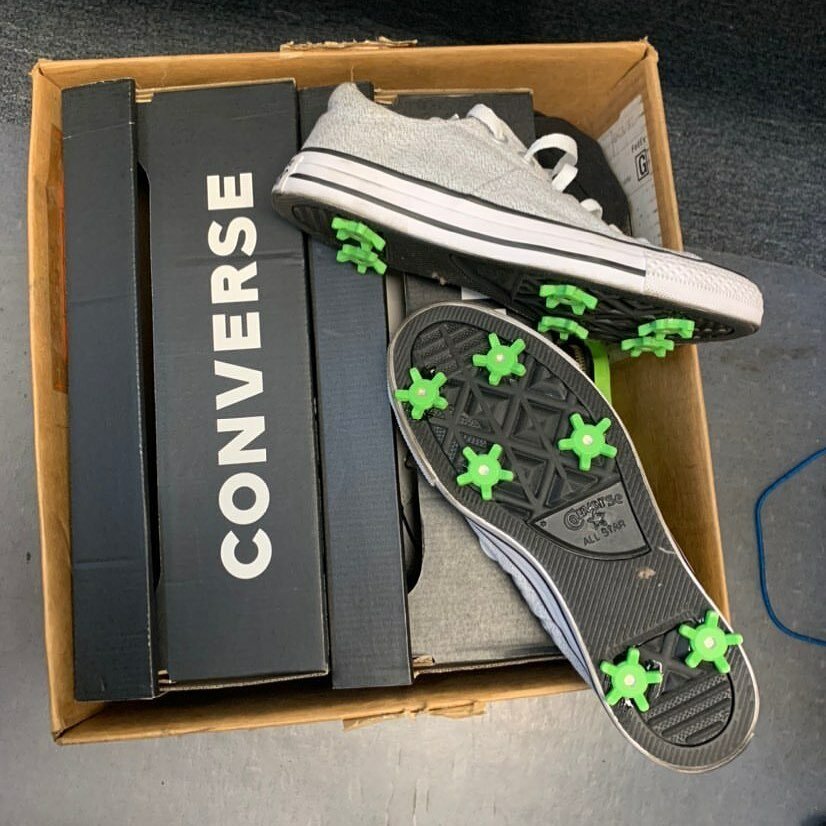 A concept coming from the United States, but which resonated with Novoid in France, which distributes the brand. At 39 euros per kit, it would be a shame to miss the opportunity. In addition, delivery is free when you live in France. For other European golf lovers you should ask them what the shipping costs are.
---
---
A personalised stamp from Cmaballe
The French brand offers stamps to personalize your golf balls. Either you go for one of the 2 completely customizable models or in a more affordable version for which you can choose from the patterns already available. In the first case, it will cost 30 euros for a basic stamp and for a larger stamp allowing larger patterns as well as a larger reservoir, it will cost you 80 euros.
For predefined stamps, the stamp is below 18 euros. A great gift idea so that you don't spend precious minutes figuring out who owns this Titleist.

---
---
If you're worried about running out of ink, refills are available. But with a stamp and a refill, you will be able to stamp nearly 2000 times in normal use! What to see coming.
GLANG golf Hoodie
This year I had the opportunity to test GLANG Golf clothing , a French brand launched by Maxime Cheramy. An interesting concept that wants to encourage conversation and exchange by displaying a word from the golf vocabulary on these clothes.
With a superior quality, the hoodie is my preference. Its fit is perfect for playing golf. You will feel like Tyrell Hatton. In addition, the hood will not come right back to you during the swing. as is the case with Nike hoodies. Rory can attest to that.

In any case, having a piece of clothing wriggling during the swing is not ideal.
In addition, GLANG Golf offers a 30% reduction on the entire store during the week of Black Friday. Please note the promotion ends on November 29, 2020.
---
---


A dozen of Mizuno RB566 golf balls
Golf balls are a bit like clubs. Quite technical, each golfer has his preference. But with the RB566, there is something more; the structure of the dimples. Instead of having the classic honeycomb pattern found on all balls, the Mizuno RB566 has additional dimples between the regular ones. A particular design that claims to guarantee a longer ball flight. You can find out more here by reading the test of these Mizuno balls .
Available in several colors, they are middle range golf balls. Admittedly, these are not Titleist Pro V1s, but it is without a doubt an original gift. After all, it's not every day that we play Mizuno balls and all the more so with this pattern of dimples.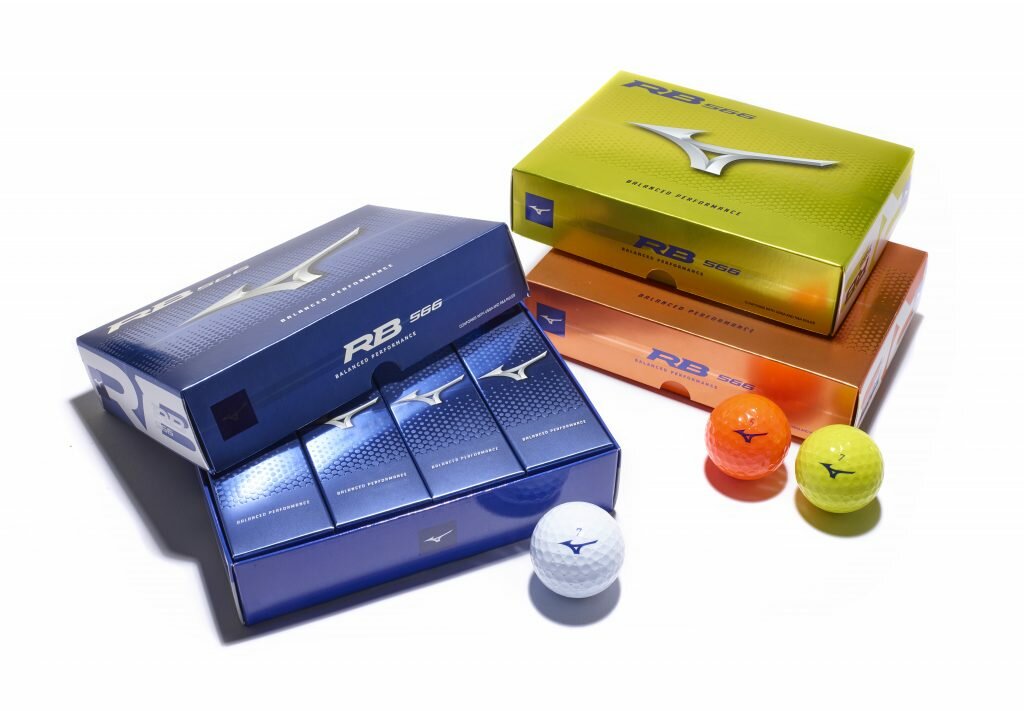 Headcovers for golf clubs

Here is a perfect solution for a Christmas present and much less expensive than a new club. Since the club cover is made according to the type of club, you must be careful with which one you'll go for. It's a safe bet that a golfer will have a fairway wood or a hybrid or even a driver or a putter. But for the putter, would you say it is a blade or a mallet? If you can't, head to the driver cover. Rare are the golfers who do not have a driver.
Recently, I found on the blog, 3 brands making headcovers and putter covers very different from each other. With these 3 brands alone, you will easily find a model that will suit you.
---
---
A fun t-shirt at the BogeyMag store
In partnership with Spreadshirt, Bogeymag has set up a store of branded products. From a simple logo t-shirt to an unfulfilled demand such as the legalization of mulligans, you will find t-shirts, polo shirts, hoodies, stickers, bags and many more in the store.
By purchasing from the store, Spreadshirt takes care of inserting the logo on the product and delivering it to you. In addition, a small portion of the amount of your purchase is intended for the blog to meet its maintenance costs.

---
---
With 6 gift ideas, you have no risk of going wrong, if you want to give a gift to a golfer. After all you can even choose one for yourself!
By the way, if you find your idea here, I would like to know if the gift was a success.